Saturday night was the Directors Guild Awards. This is my third time going and I had a whole new plan and mission for this years gathering. My first year going I was a little intimidated by my surroundings and it was all very new to me. My second year I was a little too ambitious with my high heel choice and was paranoid of falling the entire evening. This year I had one mission. Have fun! I sometimes don't enjoy my surroundings enough. So I put on whatever dress fit, put on "medium" heels and off we went. Comfort is a real key for me at the DGA awards. It last about 6 - 7 hours. This includes red carpet, champagne mixer, Dinner, and finally the awards show. so discomfort = very bad.
When you arrive at the hotel there is always a group of fans waiting in hopes of getting pictures or autographs from the stars. This year when we got out of our car and headed inside, the crowd was going crazy. There were pictures being taken and a lot of commotion and I thought, "Wow, if they are this excited to see us, wait until someone famous comes along." It was a really crazy feeling. We headed inside and got on the escalator and as I turned around to look back again at the crowd, I noticed that Ron Howard was on the step behind me. Yeah, so forget that whole excited to see us part and insert humility instead:)
Once you are down in the ballroom there is a second red carpet. This is for media and interviews. (The pics I've attached are some of the media pics taken that night) Once you are down in this room and past the red carpets, you are now in a champagne mixer with everyone. I made a few discoveries at the mixer. First was that I become a giddy girl at these events. Second is I'm horrible with names and third, that every sentence for me started with "Oh my God..." Here is how my conversations with Jude went, "oh my God, Nixon's behind you. "OH my God, there's Batman." and probably the worst "Oh my God, I'm gonna go talk to the slumdog." I make public apologies to Frank Langella, Christian Bale and Dev Patel. I realize your name isn't slumdog, Batman and Nixon:)
Now back to being a giddy girl. At one point I actually busted into a song of excitement which I called, "I'm standing next to Josh Brolin" This apparently only happens under extreme excitement for me. I'm hoping that with the loudness of the crowd and the piano, that Jude was the only one to hear this song. It is quite catchy though...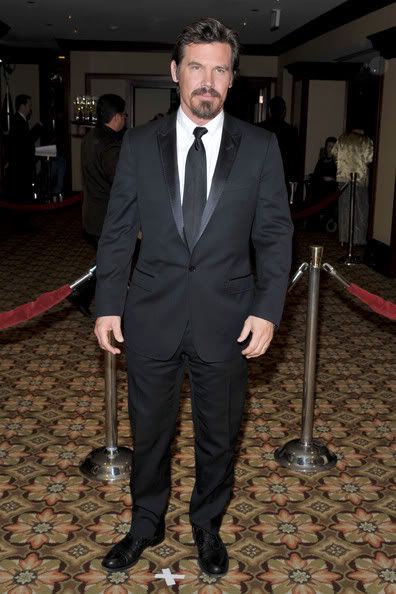 We made our way to our table to start dinner and from there a really fun night was had. I was sitting next to an actress named Joan and we had fun chatting it up the whole night. Sometimes you are placed next to some stuffy people so I was relieved when I found that I wasn't. Ron Jeremy was sitting at the table next to us. Should I ask what he's directed? Okay I'll leave that one alone:)
Carl Reiner is usually always the host but he came down with food poisoning. Jon Cryer from two and half men (or Ducky as I know him) filled in. From the beginning of the show he implemented a drinking game. Anytime anyone said the word "Brilliant" everyone had to drink. As it turns out, this is said in almost EVERY acceptance speech.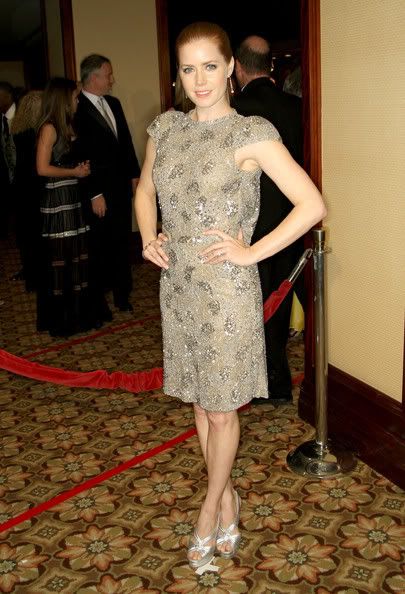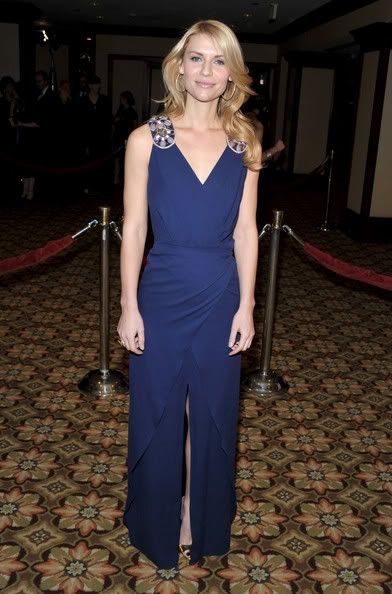 Some of the people I saw throughout the night were Sean Penn, the Cohen brothers, Jodi Foster, the cast of Slumdog, Josh Brolin, Amy Adams, Marisa Tomei, Frost and Nixon (sorry I did it again) and Roger Ebert.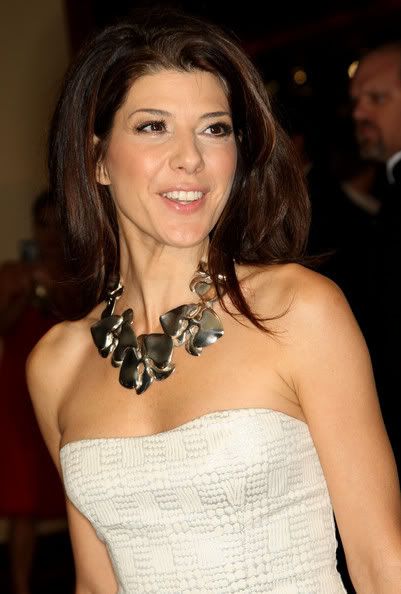 The toughest moment for me was seeing Roger Ebert. He was presented with a lifetime achievement award. I saw him on the red carpet and I walked off with tears in my eyes. I saw him at a signing a couple years ago when he was fine so seeing him now was a bit of a shock for me. He is unable to speak so his wife (to his right in the pic) read the acceptance speech. They paid a great tribute to him but it was really sad.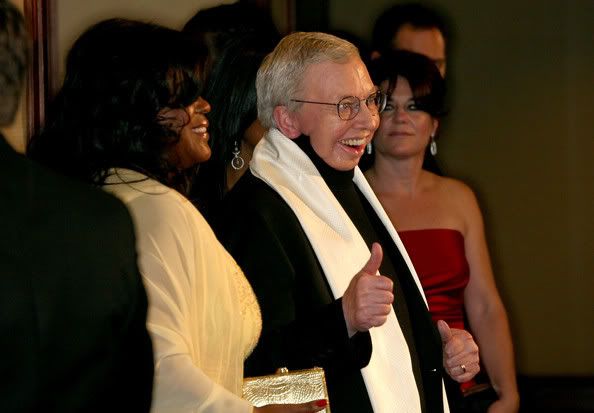 Slumdog ended up winning the DGA award and the director gave a great speech of encouragement for the underdogs to keep pursuing their dreams.
Overall it was a great night and I'm proud of myself to honestly say there were no nerves, no worries, just FUN! Which is what I was hoping for.